RUOTA IL TUO MOBILE DEVICE PER UNA MIGLIORE VISUALIZZAZIONE
***
ROTATE YOUR MOBILE DEVICE HORIZONTALLY FOR BETTER VIEW
Equipaggiamento - Equipment
Takahashi FSQ 106N - LBastro rings - centesimal micrometer for analogic focus
"Officina Stellare" RC Carbon Truss 10" f 8 - 10Micron GM 2000 QCI Mount
Takahashi FSQ 106N - SBIG STF 8300M/CFW8
RC and FSQ 106N side by side in parking position.
RC train: VSI Focuser - ONAG - SBIG ST10XME - SBIG ST8300M (guide)
Imaging/guiding setup: SBIG ST10XME- ONAG - ZWO ASI 1600MM (guide)
Van Slike Toadloader focuser with Robofocus
Astrotech BA6 100mm bino with Astrofix locator.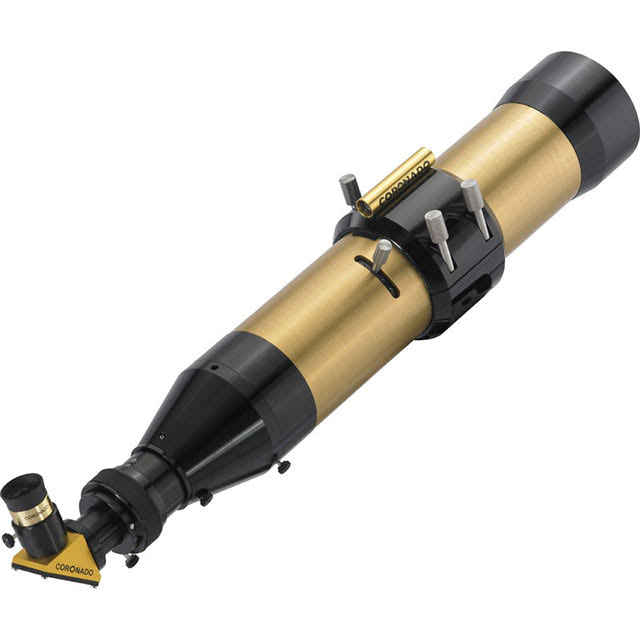 Coronado Solarmax II 90mm
Double Stack filter for Solarmax II
Skywatcher HEQ5 Pro mount
Celeston 11 - Vixen New Atlux with Skesnsor 2000PC - SBIG ST8XE
Fluorostar 110 on 10Micron GM2000 QCI on the field.
"Mandel" setup: ST 8 XE / Pentacon 300 f4 - Robofocus
"A&M" Ritchey-Chretien 10" f8 on the field
A&M RC - Fluorostar 110 - Takahashi FS 60C
Takahashi FS 60C - Canon 20Da - SW EQ3 mount - SBIG STì
RC imaging train: Van Slike Zerotator, SBIG AO8 - SBIG ST 10 XME/CFW 10 - balancing system for ST 10XME (From LBastro, so to avoid grip during rotation)
RC optical train with Van Slike Toadloader focuser
WO Fluorostar Triple APO 1000/6.5 - Van Slike Slider 2 - ST8 XE/CFW8 - Vixen New Atlux
Also Takahashi FS 60C and SBIG ST402 ME
A&M RC real cell with Van Slike Monster 3 focuser
WO Megrez 90mm - Starlight Xpress SVX-H9 - Vixen Super Polaris mount
Takahashi FS 60C - Canon 20Da - SW EQ3 mount - SBIG STì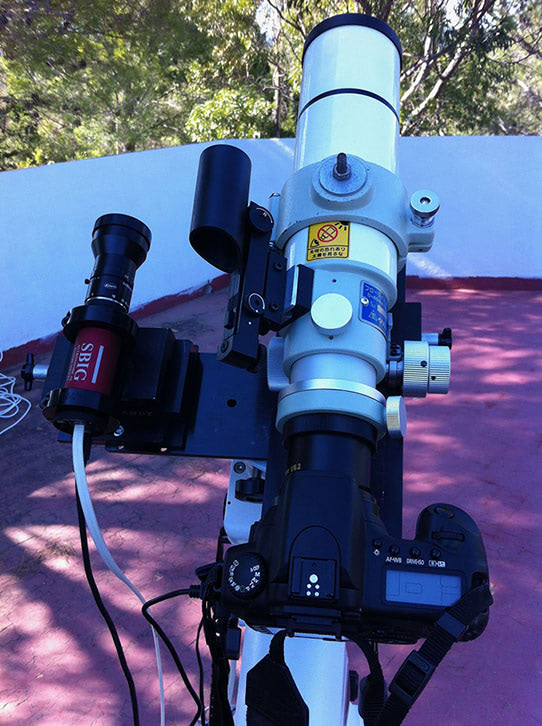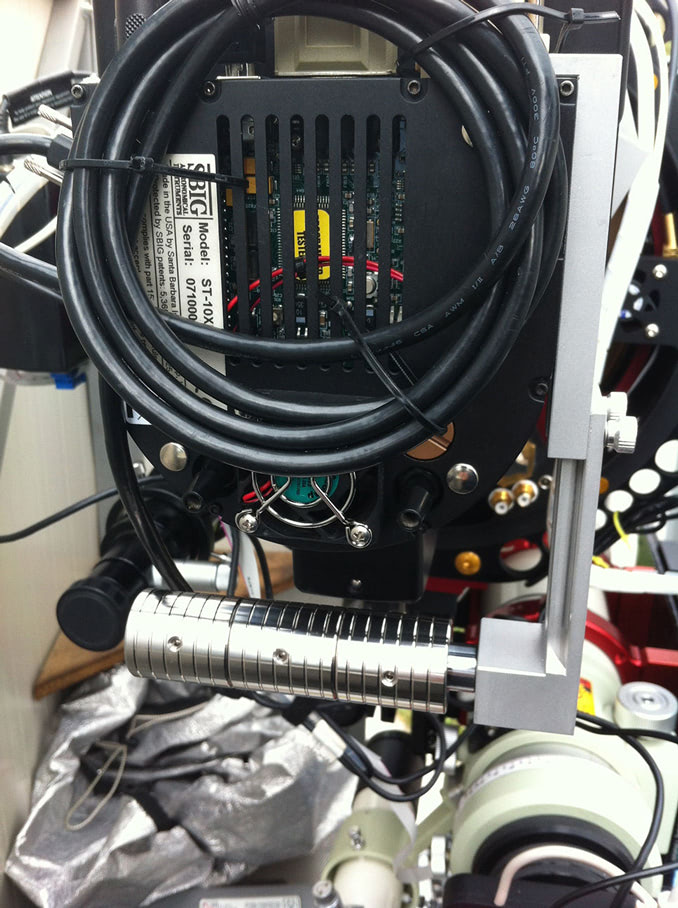 Custom OAG for AO8-ST10: double guide ccd rotating 360°